​Sharpe & Jagger LLC is a fully licensed Singapore law practice specialising in litigation, arbitration, mediation and regulatory compliance.
Our firm assists clients from around the world in the construction, insurance, power generation, mining, hospitality, trade and commodities and financial services industries.
Our advocates and solicitors have decades of experience in legal practice and are qualified to advise on the laws of, and appear before Courts and Tribunals in, Singapore, England & Wales, New York, Western Australia and the Republic of Ireland.
As a team, and as professionals, our clients lie at the heart of our practice.
We are committed to delivering exceptional client service and to resolving the most complex matters effectively, efficiently and successfully.
Awards

Benchmark Litigation Asia-Pacific 2023
International Arbitration – Domestic Firms – Sharpe & Jagger
Commercial & Transactions  – Sharpe & Jagger
Labor & Employment (Notable Firm) – Sharpe & Jagger
Litigation Star for Construction, Dispute Resolution & Insurance – Justyn Jagger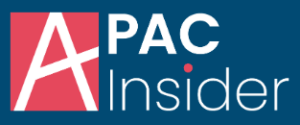 APAC Insider's Singapore Business Awards 2023. 
Dispute Resolution Lawyer of the Year (South East Asia): Justyn Jagger

Legal 500 Asia Pacific 2023
Firms to Watch: Insurance: Local Firms – Sharpe & Jagger
Insurance specialist – Justyn Jagger

Benchmark Litigation Asia-Pacific 2022
International Arbitration – Domestic Firms (Other Notable Firms) – Sharpe & Jagger
Labor & Employment (Other Notable Firms) – Sharpe & Jagger
Commercial & Transactions (Other Notable Firms) – Sharpe & Jagger
Litigation Star for Construction, Dispute Resolution & Insurance – Justyn Jagger

Legal 500 Asia Pacific 2022
Firms to Watch: Insurance Law Firm: Local Firms – Sharpe & Jagger

Who's Who Legal
Insurance & Reinsurance 2022 – Justyn Jagger
Insurance Business Asia 5-Star Excellence Awards 2021
5-Star Insurance Law Firm – Sharpe & Jagger
5-Star Insurance Lawyer – Justyn Jagger

Benchmark Litigation Asia-Pacific 2021
Commercial and Transactions (Other Notable Firms)

British Chamber of Commerce 21st Annual Business Awards 2020
Finalists in the Start-up of The Year Category